Top 5 WordPress Theme For Job Portal
Hello friends, if you want to start a job portal website so this post can be very helpful for you. Today I will tell you Top-5 most popular job website in India and also tell you its themes who available in WordPress. The most powerful reason for the popularity of these websites is their user-friendly interface. If you want to create the same website like these. so read the post to the end.
W3-Jobs WordPress Theme
(1) W3Jobs WordPress Theme : Its a clone theme freejobalet.com. Fully loaded features like FreeJobAlert, This is a most popular Job Board website in India. Because its layout is too good, Speed also very fast. We are made it very lite and clean, For increase your traffic numbers use w3jobs WordPress Theme.
Global WordPress Theme
(2) Global WordPress theme: freejobalert.com is the most popular job website in India. If you want to create this type of website so you can go for a global WordPress theme. Its customization is too easy no need for any extra plugin to customize it. The theme has inbuilt custom fields it helps to search the job post for visitors.
Sarkari Result WordPress Theme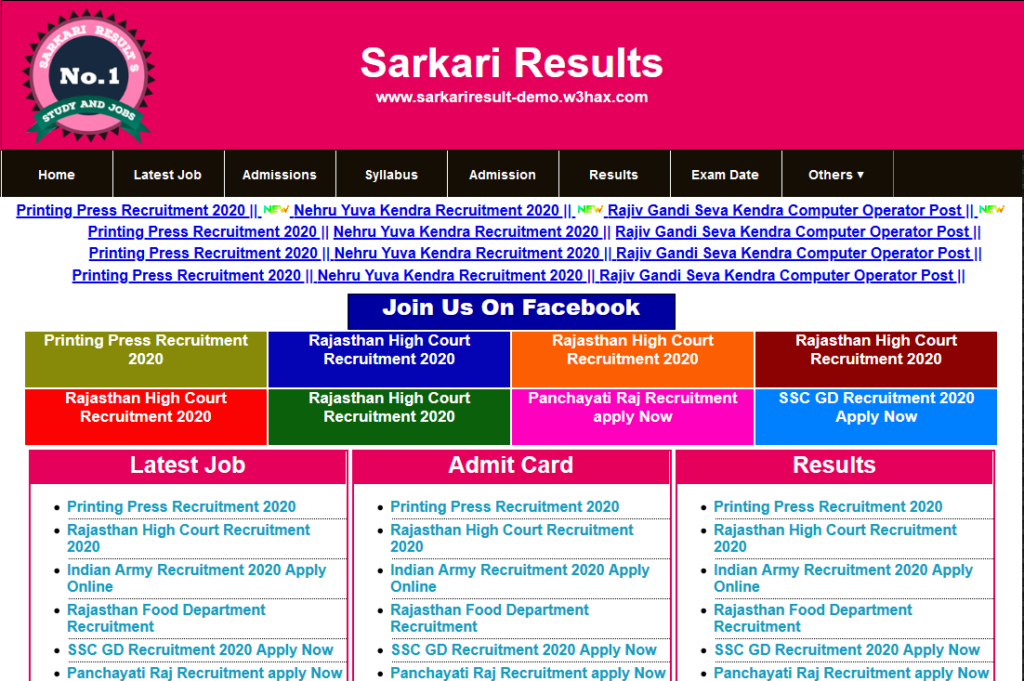 (3) Sarkari result WordPress theme: Sarkari result is the second popular job portal in India. its clean and user-friendly interface attracts the users and its clean design boost the load speed of the theme. this is the fully-featured theme for WordPress. you can go for it if you want a simple job website.
Phantom WordPress Theme
(4) Phantom WordPress theme: The theme is similar to the Sarkari result but this theme is available in the responsive version. The theme has multiple advanced options. This is a fully automated theme in WordPress. Its customization is too easy. The features crossed its price. the best theme for beginners and advanced bloggers.
Jobs Pioneer WordPress Theme
(5) Jobs pioneer : The theme same looking like sarekarikendra.com and its features about the same. It's a fully responsive and attractive theme. Easy to customize just install and create suitable categories. You can use it for your personal blog.
Job Hunt WordPress Theme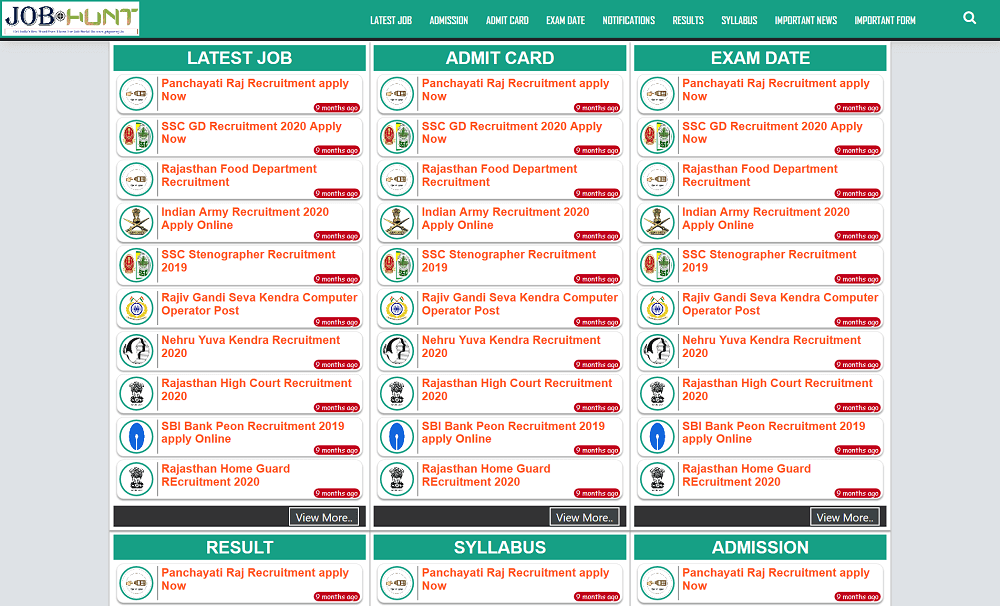 (6) Job Hunt : If you searching a boxed WordPress Theme. So job hunt can be good for you. This is fully responsive good looking WordPress theme for job and blog websites. Theme contain inbuilt custom fields who make easy to search suitable post for visitors.
All the themes are described above available on W3Templates at very affordable price if you have doubt so you can contact to us on what's app and E-mail.