Introducing the top 10 best resume formats for freshers, All resume and CV designed in MS Word File that you can easily edit according to you. If you are searching for Resume Formats to get a job in any company then this post is going to be very beneficial for you. You can apply for the Latest Jobs.
Hello friends, if you are looking for a resume for any company or hotel or looking for any format of resume so that you can edit and apply to the company, if you want selection in any company then first of all You are asked for a resume, inside which all your data is present, and if your data is perfectly on your resume, then your chances of getting selected increase to a great extent.
Simple MS Word Format Resume
So today we have brought the best resume format for you so that you can easily edit it inside MS Word and enter details as per your choice. We have prepared this resume that you are seeing, and it was our effort that we have tried our best to make this resume absolutely simple and attractive.
Simple Fresher Resume Format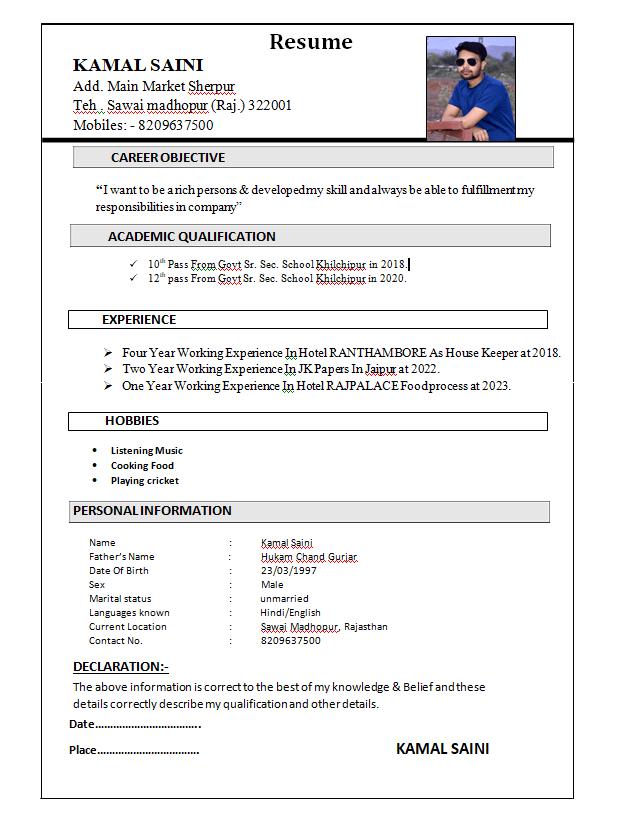 Download Now
If you searching for a simple resume format to apply for a job in any private company, It can be suitable for you. Because we made a single page clean and simple resume format that you can easily customize it in MS Word according to you. You can easily download it to click the button.
Hotel Resume Format in MS Word
If you want your job in a hotel and if you are looking for a resume for that, then you are at the right place. Friends, if you prepare a resume for a hotel, then your basic information as well as your photo will also be included in it. It is important to have, because in any hotel, along with having the skills inside the staff, it also matters to look good, in such a situation, if you add a good photo card to your resume, then it would make your resume a lot better. So you can apply this resume for hotel or hospitality service.
Modern CV Format For Freshers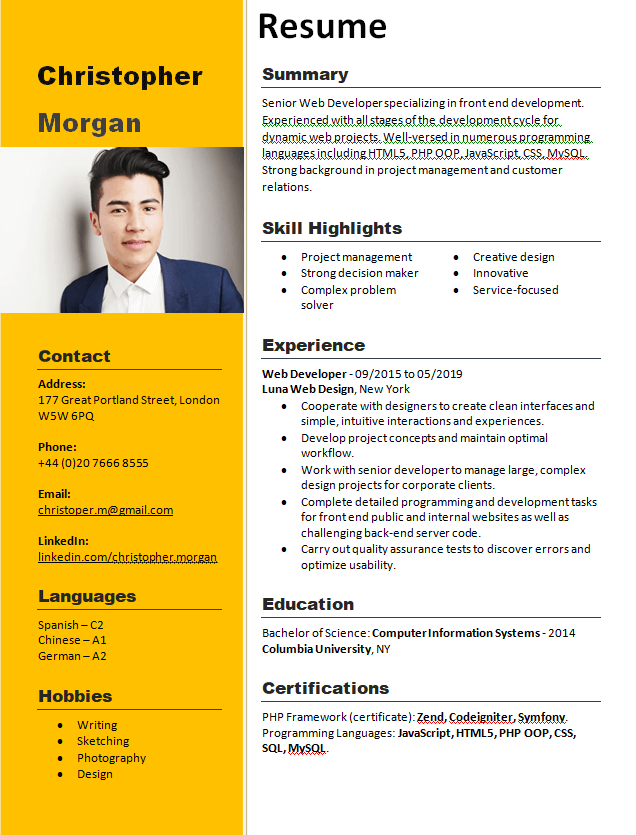 Download Now
Want to create a modern type company CV Or resume, it's a good option for you. Make your first impression strong by using the modern resume format. You can easily edit it in MS Word.
Simple Resume Format Without Image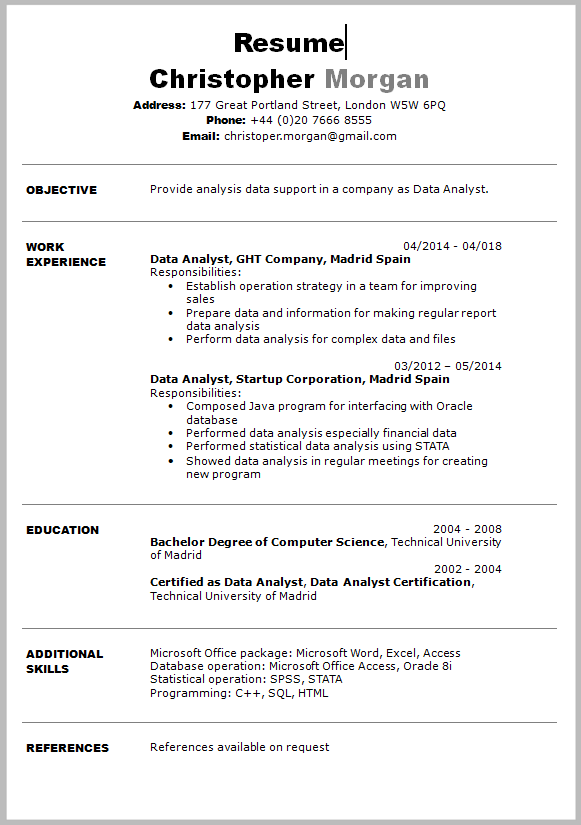 Download Now
Create a simple and easy to-editable resume in seconds by using MS WORD 
What is the Best Resume Format
The best resume is one that effectively showcases your skills, experiences, and achievements to potential employers. A good resume should:
Be clear and concise: Use simple, easy-to-read language and avoid clutter.
Highlight your strengths: Emphasize your most relevant skills, experiences, and accomplishments.
Tailor to the job: Customize your resume for each job application, highlighting how your experiences match the requirements of the position.
Use keywords: Incorporate keywords relevant to the job and industry to increase the chances of your resume being selected by applicant tracking systems.
Use quantifiable results: Include specific, quantifiable results to demonstrate the impact you have made in previous roles.
Be visually appealing: Use a clean, professional design and format to make a positive impression on the reader.
Avoid errors: Proofread your resume multiple times to ensure it is error-free and polished.
Remember, the goal of a resume is to provide a positive, concise, and compelling representation of your qualifications and to secure an interview with a potential employer.
I hope friends, you would have liked this article, if you liked this article, then definitely tell us by commenting. Also, if you want more resume format, then you can also contact us on WhatsApp, and we will definitely reply to you.